BOARD OF DIRECTORS

Bob Agee (Chair)
Bob Agee retired from the University of California in 2010 after more than 30 years in public education. He has held numerous management positions throughout his career, including Chief Deputy Superintendent in the California Department of Education. He also spent several years as the Deputy Director of the west coast research and development office of the National Center for Education and the Economy, a leading nonprofit in the field of K-12 standards and assessments. In higher education, he has held management and budget positions at the University of California Office of the President and the Davis campus. Bob is a Certified Public Accountant (inactive).

---
Davis Campbell
Davis Campbell, who retired as Executive Director of the California School Boards Association in 2001 after serving for fourteen years, is very active in all levels of education and a specialist in governance and strategic policy. Prior to his position as Executive Director, he served as Executive Director of the California Institute for School Improvement (5 years) and as California Deputy State Superintendent of Public Instruction (6 years). He maintains an active consulting practice in effective governance at both the state and international level. He is a member of the Board of Advisors for the University of California School of Education and a trustee on the UC Davis Foundation Board of Trustees.
---
James Gaasch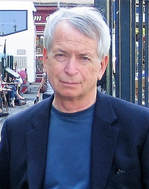 James Gaasch taught in the French and Francophone Studies Program, Department of World Languages and Cultures, at Humboldt State University until his retirement in 2006. In the course of his career, he received two Fulbright Senior Scholar Grants to teach and conduct research in Africa (University Ibn Tofail, Kenitra, Morocco, 1995-1996; University Cheikh Anta Diop, Dakar, Senegal, 1999-2000). He also published three textbooks dedicated to the study of West African literature and culture. Since retiring, he has published two works exploring West African masking traditions (Following the Dancing Masks of Burkina Faso and Mali, and African Masks from the Collection of James Gaasch).
---
James Grieshop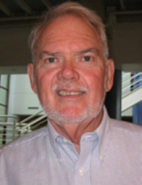 James Grieshop, a Board Member of Academics Without Borders USA, retired from the University of California, Davis (UCD) in 2008 after a 33 year career as a Cooperative Extension Specialist in the Department of Human and Community Development. At UCD, Grieshop was responsible for conducting applied research and outreach education throughout California, as well as for teaching undergraduate and graduate students. He is fluent in Spanish and has conducted research and education efforts in Nepal, Ghana, Kenya, Cuba and the Caribbean, Mexico and Central America, Ecuador, and Paraguay.
---
Gail Martinez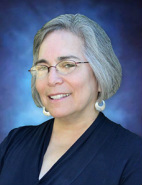 Dr. Gail Martinez recently retired from the University of California after a 30 year career in Higher Education administration at the Davis campus. Her current title, Assistant Vice Provost Emerita, reflects the 9-year position she held within the Office of Undergraduate Education, providing leadership and advocacy for campus-wide issues related to the enhancement of undergraduate education and meeting compliance for campus accreditation.

---
Jon Parro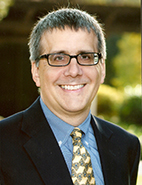 Jon Parro's career in higher education spanned over 30 years, during which he served in leadership roles in admissions and recruitment, fundraising, and technology transfer at major research institutions including Harvard, UC Davis, UCLA and the University of Southern California, as well as at his alma mater, Pitzer College. He was Vice President for Philanthropy with Dignity Health/Woodland Healthcare before moving to his current position as a counselor with an addiction treatment agency in Sacramento. He holds a doctorate in education from Harvard University.
---
Subhash Risbud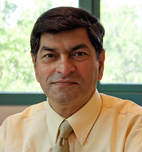 Subhash Risbud is the Blacutt-Underwood Endowed Chair and Distinguished
Professor at UC Davis and has been on the faculty since 1990. A Materials Science and Engineering professional, he has served as Department Chair, Director of the
Internship and Career Center (ICC) and as a PI on a variety of research grants. He has
mentored more than 35 Ph.D students and hundreds of undergraduates, all of whom are
employed in a wide spectrum of professions. Subhash views education in the
broadest sense—a global calling to serve human beings all over the world and
promote harmony through collaborations. He holds degrees from IIT-Mumbai (B.Tech) and M.S. and a Ph.D from UC Berkeley.
---
Steve Temple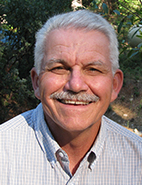 Steve Temple is a retired UC Extension Specialist with 40 years of national and international experience in grain legume production and varietal development, and currently active in assistance projects in Latin America and the Caribbean. Steve worked for the Centro Internacional de Agricultura Tropical in Colombia for 11 years before his return to UC Davis, where he led the Sustainable Ag Farming Systems research and extension program for 14 years, and chaired the UC International Ag Development graduate group for 4 years.

---
---
PROFESSIONAL STAFF
Joy Cohan (Executive Director)

As the organization's first and only employee, Joy Cohan brings extensive non-profit management experience to Academics Without Borders USA. She served as Director of Davis Downtown from 2007 - 2011, immediately following a major re-structuring of the organization. Subsequently, she raised funds for three academic years as the Development Director for Hillel at Davis and Sacramento. She also currently shares her talents with Congregation Bet Haverim in Davis as Communications Specialist. Joy holds a BA in Journalism and a Minor in Marketing from CSU Long Beach, and also brings to AWB-USA a wealth of knowledge gained over the past three decades through her work in magazine publishing, sales, public relations, marketing, event planning, community building and donor development, both in for-profit and non-profit environments.

---
---
IN MEMORIAM
Larry N. Vanderhoef (March 24, 1941-October 15, 2015)
Larry N. Vanderhoef was chancellor emeritus and distinguished professor emeritus at the University of California, Davis. A plant biologist turned college administrator, he led UC Davis for 25 years—first as provost/executive vice chancellor (1984-1994) and then as chancellor (1994-2009). Under his leadership, the campus grew by nearly every measure: student population, faculty, rankings, stature, research funding and philanthropic donations. He has taught classes from freshman level to advanced graduate study, and has served on various national commissions addressing graduate and international education, the role of a modern land-grant university and accrediting issues. As chancellor emeritus, he continued to serve on multiple university and regional advisory boards, developed and taught an undergraduate biology course at UC Davis and at National Taiwan University, served on the U.S. Department of Education's National Advisory Committee on Institutional Quality and Integrity, and chaired the California Public Utilities Commission's Independent Review Panel investigating the 2010 San Bruno Gas Explosion.
---